Blogrolls are an old idea. They originated back with the original blogs back in the early aughts. The idea was simple: bloggers wanted to point their readers towards other blogs they liked. It was a recommendation system built on people and on trust. Blogrolls spread far and wide helping readers and bloggers discover and link to each other in a meaningful way.
In an effort to re-kindle some of the old ideas that made blogging so great in the old days, Pine.blog now supports adding a blogroll to your blog with 1-click! Simply enable the blogroll for your blog in your account settings, and you're done!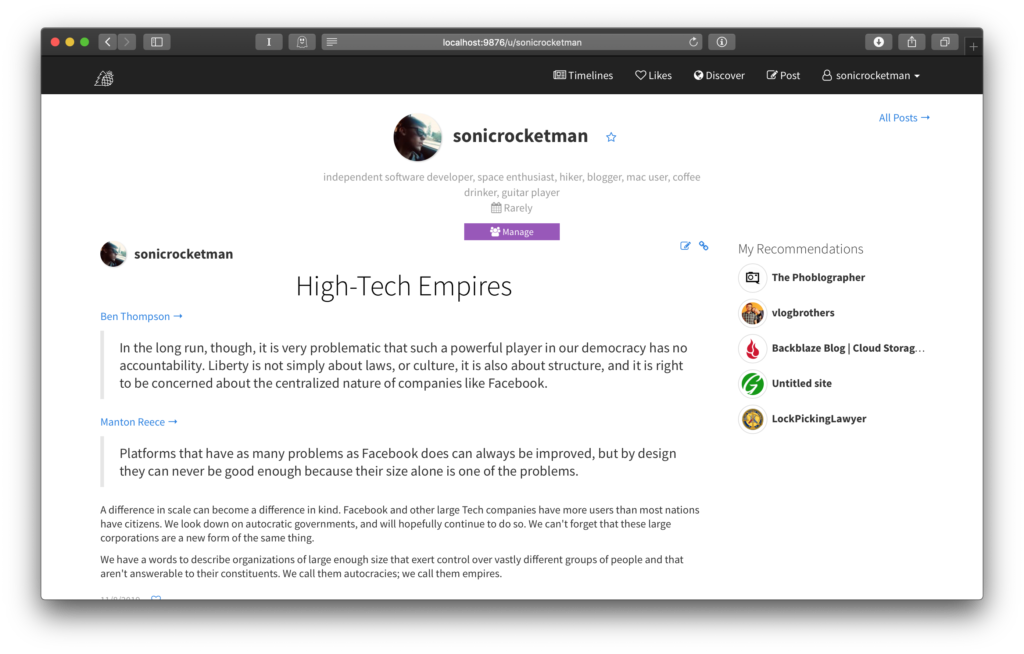 Blogrolls are automatically generated based on the most recent sites you've recommended (click the ⭐️ icon to recommend a site). This means it's super easy to get started with a blogroll and it's also easy to curate your blogroll.