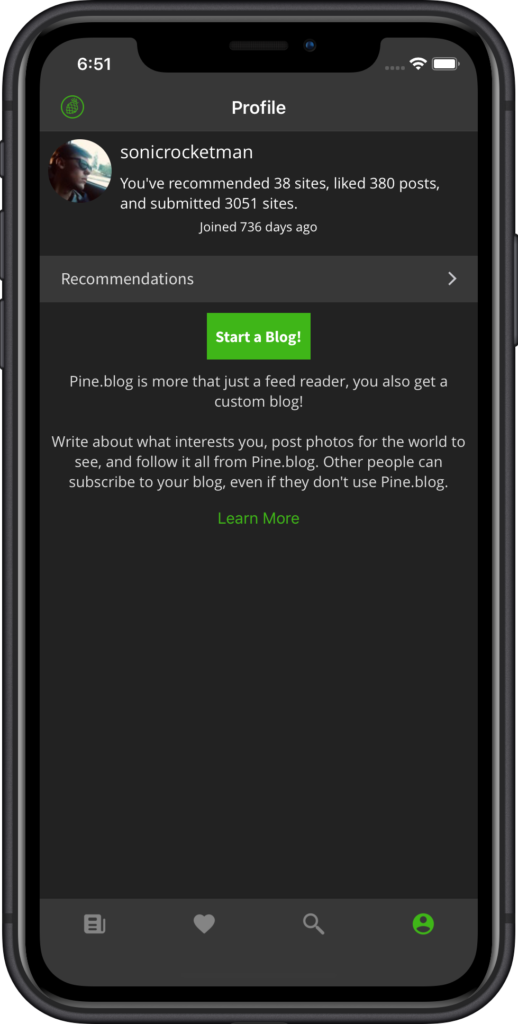 It's happening! In the next version of Pine.blog premium users will be able to start their very own blog right from the app or the web! The blogs are designed to be lightning fast and easy to use, and I've been working really hard to make everything as simple, clean, and intuitive as possible.
There's a ton of work that's gone into this release. I've been working on it since February, and I've crammed a whole lot of new features, fixes, and improvements into this latest version. Everything is in the finishing stages now: I'm mostly just tidying things up and doing a lot of testing to make sure everything is rock solid for release.
I've always said that Pine.blog was more than just a feed reader:
I've wanted Pine.blog to support custom blogs since the beginning, and that's largely because I think that by making it easier to both read and write on the open web, we can give people a viable alternative to more traditional social networks and offer them an escape from the problems those platforms have…

This is why I'm so excited by what I see as the future for Pine.blog. If we want people to move off of the platforms we think are the cause of so many problems in our world, we need to give those people a place to go. Most people aren't going to start a blog and use a feed reader unless we, as the people with the skills to do so, make the Social Web better than Social Media.
---